Sheldon Adelson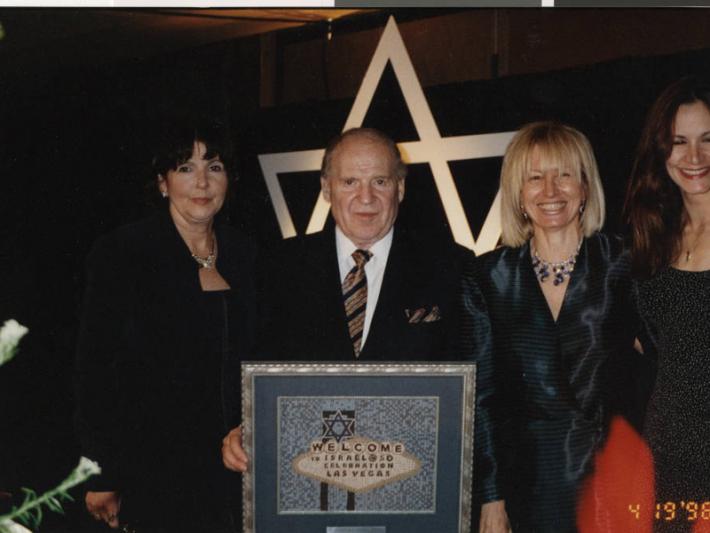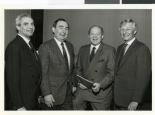 Sheldon Adelson (1933- ) is chairman and chief executive officer of Las Vegas Sands Corp., one of the largest gaming companies in the world. Adelson is an entrepreneur and philanthropist, and is also well known for being a major contributor to Republican politicians in the U.S. and a strong supporter of Israel. In 1988 he and his partners purchased the Sands Casino in Las Vegas, Nevada. The following year they built the Sands Expo and Convention Center across the street. In 1996 Adelson demolished the Sands to build the Venetian in its place, and in 2007 he opened the Palazzo next door. The Sands Corp. also has properties in Bethlehem, Pennsylvania; Macau, China; and Marina Bay, Singapore. Sands went public with an initial public offering in December 2004.
Adelson was born in 1933 in Boston, Massachusetts. In the early 1950s he attended City College in New York City, but did not graduate. He was in the U.S. Army from the 1950s to the 1960s. In the 1960s and 1970s Adelson was involved in many different businesses in Boston and New York, including mortgage brokering, investment, travel, real estate, and magazines. In 1979 Adelson created the Computer Dealers Expo, or COMDEX, and held it at the MGM Grand Hotel in Las Vegas, Nevada. The convention was a success and by 1987 it was the largest trade show in Las Vegas. COMDEX was sold in 1995 for $860 million.
Sheldon Adelson adopted three children with his first wife Sandra, whom he divorced in 1988. He married Dr. Miriam (Farbstein) Ochshorn in 1991. Dr. Adelson is head of the Dr. Miriam and Sheldon G. Adelson Clinic for Drug Abuse Treatment and Research, of which there is one location in Las Vegas, and one in Tel Aviv, Israel. The Adelsons also founded a school in Las Vegas, the Dr. Miriam & Sheldon G. Adelson Educational Campus, which opened in August 2008 in Summerlin. In 2007 the Adelson Family Charitable Foundation was established to contribute to Jewish and Israeli causes. The Adelsons are major donors to Yad Vashem, the Holocaust Martyr's and Heroes' Remembrance Authority, and the Birthright Israel Foundation. Sheldon Adelson also founded a free newspaper in Israel in 2007, called Israel Hayom.
Sources:
"Sheldon Adelson." WSJ.com. Accessed April 3, 2015. http://topics.wsj.com/person/A/sheldon-g-adelson/587.
"Sheldon Adelson." Jewish Virtual Library. Accessed April 3, 2015. https://www.jewishvirtuallibrary.org/jsource/biography/Adelson.html.
View Related Materials