Oscar Goodman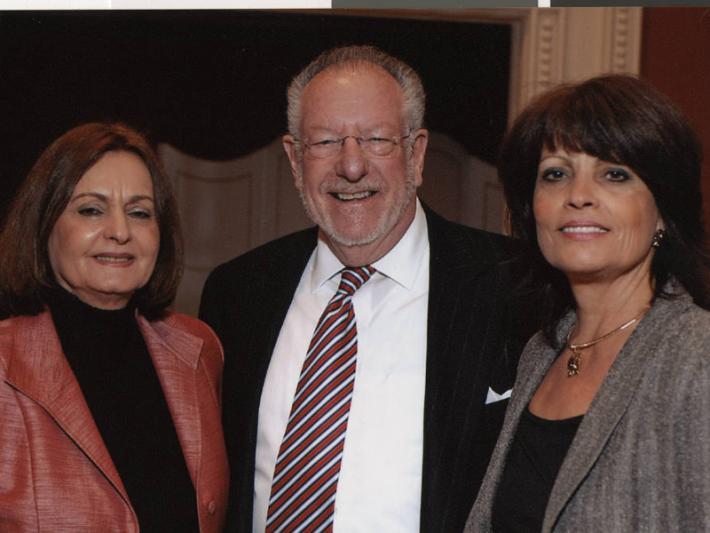 Oscar Baylin Goodman (1939- ) is the former mayor of the city of Las Vegas, Nevada, serving 12 years until 2011, when he swore in his wife of 53 years, Carolyn Goodman. Oscar Goodman is the official ambassador of Las Vegas, and the chairman of the Las Vegas Convention and Visitors Authority (LVCVA) Host Committee. He is also known as one of the best criminal defense attorneys in the United States, and spent 35 years defending alleged mob figures such as Meyer Lansky, Frank Rosenthal, and Anthony Spilotro. Goodman is the primary visionary and a member of the board of directors of The Mob Museum in downtown Las Vegas, which opened in 2012.
Goodman was born June 26, 1939 in Philadelphia, Pennsylvania. He earned his undergraduate degree from Haverford College in 1961 and his law degree from the University of Pennsylvania Law School in 1964. That same year he moved to Las Vegas and in 1965 he was admitted to the Nevada State Bar. He served as Clark County's chief deputy public defender from 1966 to 1967.
Goodman was elected as mayor of Las Vegas for the first time in 1999. During his three terms (the legal limit), he contributed to the economic and cultural development of the downtown area by supporting projects such as the arts district and Union Park, a high-rise residential and business project he helped to secure 61 acres of land for. He helped to begin what he called the "Manhattanization" of downtown, which included the construction of taller buildings for better use of the area's prime real estate.
Sources:
Koch, Ed. "The many colors of Mayor Oscar Goodman." Las Vegas Sun. May 15, 2008. http://lasvegassun.com/news/2008/may/15/many-colors-mayor-oscar-goodman/.
"Oscar B. Goodman." The Mob Museum. Accessed May 14, 2015. http://themobmuseum.org/oscar-b-goodman/.
View Related Items
View Oral History
View Oral History #2