Moe Sedway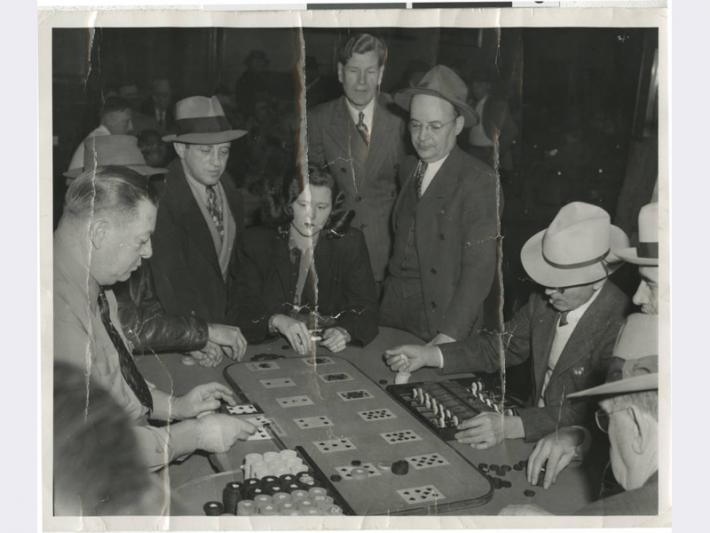 Moe Sedway (1894-1952), born Morris Sidwirtz in Poland in 1894, was a Las Vegas, Nevada casino manager and investor with ties to organized crime. His police record dates back to the 1920s when he ran street gangs with Benjamin "Bugsy" Siegel in Manhattan. In the early 1940s, Sedway set up the Trans America Wire service in Las Vegas on behalf of Meyer Lansky. In 1945 Sedway was one of the purchasers of the El Cortez, along with Siegel, Gus Greenbaum, Lansky, Israel "Icepick Willie" Alderman, Chickie Berman, and Davie Berman. In 1946, Sedway, Greenbaum, Siegel, and Lansky became involved in the Flamingo. The group eventually bought out the original owner, W.R. "Billy" Wilkerson, and after Siegel's murder in 1947 Sedway and Greenbaum took control of the casino. In the late 1940s and early 1950s many of the Jewish casino investors were also involved in the local Jewish community, and Sedway served as head of the United Jewish Appeal for four years before he died in 1952.
Sources:
Marschall, John P. Jews in Nevada: a history. Reno: University of Nevada Press, 2008.
Wilkerson III, W.R. The Man Who Invented Las Vegas. Ciro's Books, 2000. 
View Related Items