Merv Adelson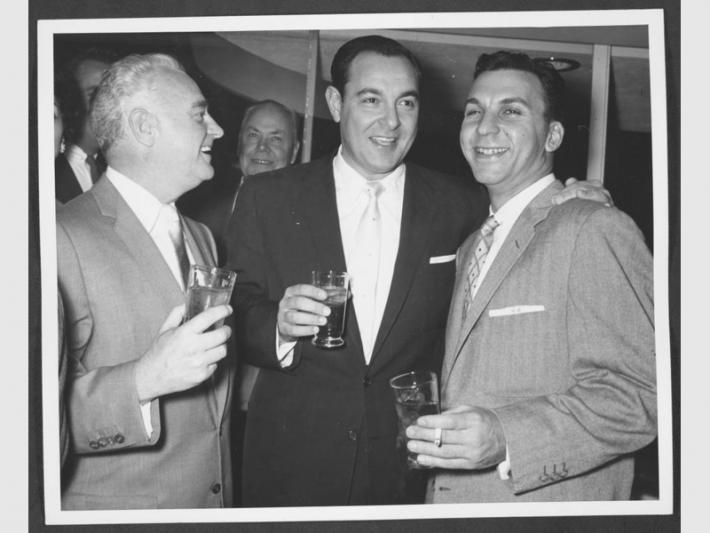 Mervyn L. "Merv" Adelson (1929- ) is a co-founder of Lorimar Telepictures Corporation and a former Las Vegas, Nevada real estate developer. Adelson founded Paradise Development Company with Moe Dalitz, Irwin Molasky, and Allard Roen in Las Vegas in 1951. The partners built Sunrise Hospital, Boulevard Mall, residential neighborhoods, and several buildings for the University of Nevada, Las Vegas. When Adelson's father died of cancer in 1978, he and Molasky decided to build Nathan Adelson Hospice in his honor. After publication of The Green Felt Jungle in 1963, Merv Adelson wanted to get away from his alleged Mafia connections and moved to Carlsbad, California to run Rancho La Costa Resort. Adelson later co-founded Lorimar, which produced movies and television shows such as The Waltons, Dallas, Knots Landing, Falcon Crest, and Eight Is Enough. In 1989 he sold the company to Warner Communications for stock, but lost millions of dollars when the Internet bubble burst in 2000.
Sources:
"Merv Adelson: Executive Profile." Bloomberg Business. Accessed May 6, 2015. http://www.bloomberg.com/research/stocks/people/person.asp?personId=98625&ticker=TWX.
Vanity Fair. "Former TV Macher Merv Adelson Talks About Financial Ruin and His Las Vegas-Mob Ties." Vanity Fair. January 31, 2013. http://www.vanityfair.com/news/2013/01/merv-adelson-las-vegas-mob.
View Related Items