Mel Exber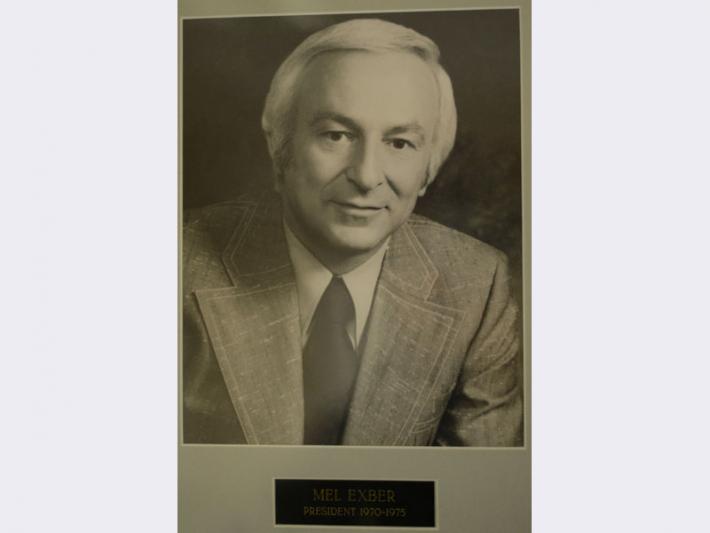 Mel Exber (1923-2002) was an innovative sports book operator and the longtime owner of the Las Vegas Club casino in Las Vegas, Nevada. Exber was born in Brooklyn, New York on October 3, 1923. He served in the Army Air Corps during World War II and moved to Las Vegas in 1947. With his business partner, Jackie Gaughan, Exber opened the Saratoga Sports Book in 1953. Exber bought the Las Vegas Club in 1960, and also owned interests in the El Cortez, Plaza, Club Bingo, Western, Nevada, Gold Spike, and Barbary Coast. During the 1970s he served as general campaign chairman for the Las Vegas Combined Jewish Appeal and was president of Temple Beth Sholom for five consecutive years (1970-1975). He was a member and leader of multiple other organizations, including St. Jude's Ranch for Children, the Nevada Resort Association, Downtown Progress Association, the Masons, the Shriners, and the Nevada Committee for Employment Support of the National Guard and Reserve.
Sources:
"Gaming Pioneer Exber, 78, Dies." Las Vegas Sun. May 13, 2002. Accessed February 3, 2016. http://lasvegassun.com/news/2002/may/13/gaming-pioneer-exber-78-dies/.
Sheehan, Jack. The Players: The Men Who Made Las Vegas. Reno: University of Nevada Press, 1997.
View Related Items