Mark Fine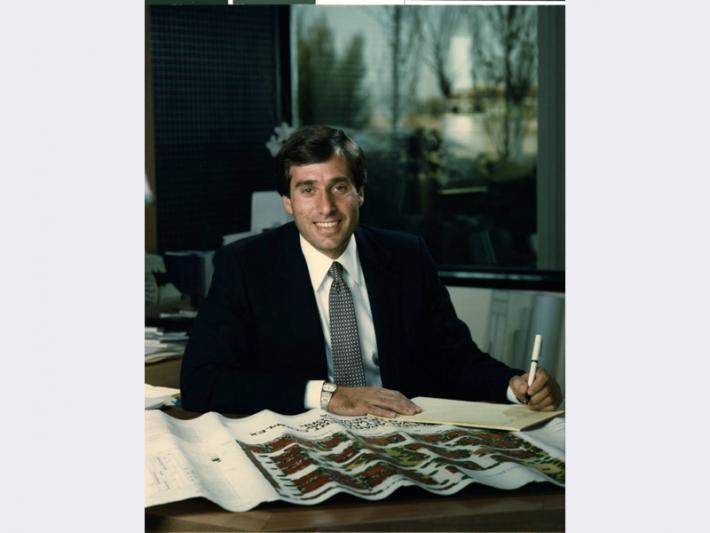 Mark L. Fine (1946- ) is a leader in the real estate development business of Southern Nevada and a strong supporter of education in the Las Vegas area. As president of American Nevada, for 17 years he led the development of Green Valley, the first large scale master-planned community in Las Vegas. During his four years as president of the Summerlin division of the Howard Hughes Corporation, Fine was also instrumental to the establishment the master-planned community of Summerlin. Fine is the founding director of the Clark County School-Community Partnership Program, which connects business and individuals with schools in order to provide additional resources and enhanced educational opportunities. As part of this program, Fine adopted the Booker Empowerment Elementary School in 2007. In 2009, the Mark L. Fine Elementary School in Las Vegas was named after him in recognition of his dedication to education and his long-time involvement with the Clark County School District.
Originally from Shaker Heights, Ohio, Fine studied business administration and real estate at the University of Arizona and worked on Wall Street before moving to Las Vegas in 1973. Mark L. Fine & Associates was established in 1976, and Fine Properties in 2005, to focus on the development of high-end retail and office projects in the Las Vegas area. Fine has served as a member of various organizations such as the Southern Nevada Strategic Planning Authority, the Urban Land Institute, the Nevada Tax Commission, the Andre Agassi Foundation Board of Directors, and the Nevada Institute for Contemporary Art Steering Committee. His past and present leadership positions include president of the board of Class! Publications, National Trustee of the Jewish Medical and Research Center, chairman of the UNLV Foundation and the UNLV Research Foundation Board of Directors, founder of the Young President's Organization, and founding director of Continental National Bank and Nevada First Bank. He was also chairman of the Nevada Development Authority Washington Congressional Committee. Fine has received awards and recognition for his leadership in business and in the community from organizations such as the Las Vegas Chamber of Commerce, the Nevada Business Journal, and the Nevada Cancer Institute.
Chronology:
1946: Born in Shaker Heights, Ohio on February 10.
1973: Moves to Nevada.
1974-1990: President of American Nevada Corporation.
1976: Establishes Mark L. Fine & Associates.
1983: Co-founds the Clark County School District's School-Community Partnership Program.
1990: Named president of Summerlin division of Howard Hughes Corporation.
2005: Establishes Fine Properties.
2009: Mark L. Fine Elementary School opens.
Source:
"Executive Profile." Mark L. Fine & Associates. Accessed January 14, 2015. http://www.marklfine.com/about_exec_profile.html.
View Related Items
View Collection Guide
View Oral History
Listen to Audio Clip