Louis Mack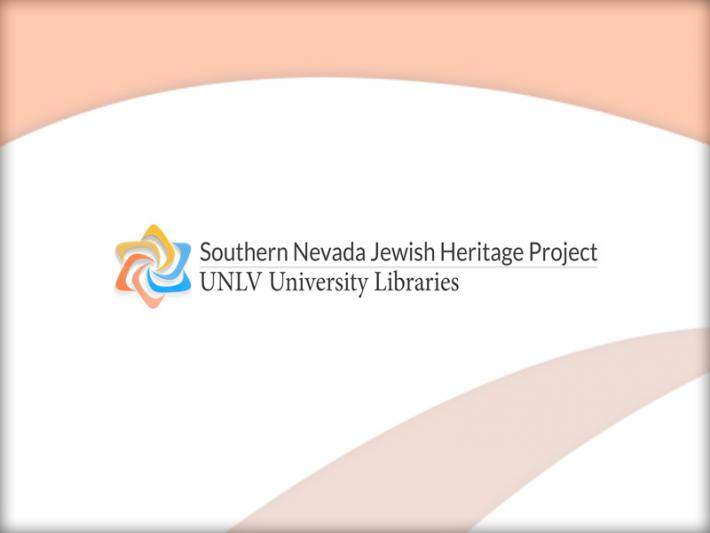 Louis Mack (1904-1986) was a Southern Nevada businessman and a pioneer of the Las Vegas, Nevada Jewish community. He came to Las Vegas in 1937 with his brothers Harry and Nathan "Nate" Mack. Louis Mack was a land investor and the first bail bondsman in Las Vegas. His other businesses included Boulder Liquor Store, Esquire Bar, Toggery Men's Store, Lou's Liquors, and Las Vegas Bootery. Mack was instrumental in the growth of the Las Vegas Jewish community from a small group of families to a full-fledged congregation complete with its own synagogue. Mack was a cofounder of the Las Vegas Jewish Community Center in 1946 and was appointed second vice president of Temple Beth Sholom in 1956. He was also a board member of B'nai B'rith, and his wife Lucille Mack was active in the Temple Sisterhood.
Louis Mack was born March 16, 1904 in Mielec, Poland. Before moving to Las Vegas, he lived in Detroit, Michigan and Albion, Michigan, where he owned a shoe store with his brothers. From Albion the brothers moved to Los Angeles, California and opened a food market in the San Fernando Valley. Louis Mack moved to Boulder City, Nevada next, where he and his brother Harry had a shoe store and a business that transported salvaged materials from Boulder City to Las Vegas. In 1937 all three brothers moved to Las Vegas.
Louis and Lucille (September 9, 1909-June 21, 1984) Mack were married in 1935. They had two sons, Michael, born June 6, 1937, and Charles, born August 26, 1950. Louis Mack died August 12, 1986.
View Related Items