Lloyd Katz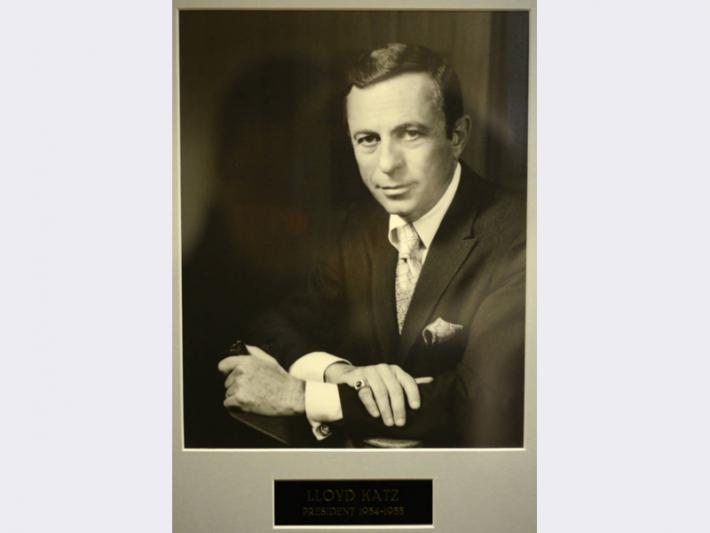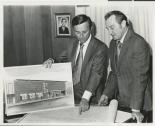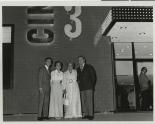 Lloyd Katz (1919-1986) was a prominent member of the Jewish community of Las Vegas and president of the Nevada Theater Corporation. He and his wife Edythe supported a wide range of social and community causes, including Civil Rights and the Fair Housing Act of Nevada. At a time when the rest of the city was still racially divided, Katz was the first to desegregate his theaters. He also opened them up to religious organizations of any denomination for fundraisers. Katz helped organize the Jewish Federation of Las Vegas (serving as president twice), was a founder of the Jewish Family Services, and was president of Temple Beth Sholom during the planning stages of its synagogue. In 1992, the Edythe and Lloyd Katz Elementary School was named after the couple in recognition of their contributions to the Las Vegas community.  
Katz was born in the Bronx, New York on February 10, 1919. He attended City College of New York but did not earn a degree. After living in Arizona for a few years during the 1940s, he moved to Los Angeles and found success in the film industry. He worked in the sales and booking department of Columbia Pictures, and then was a manager for Eagle-Lion Productions in San Francisco. During this time he met his future wife Edythe Sperling; they were married in 1948 and had two sons, Jeffrey and Barry.
In 1951 Lloyd and Edythe moved to Las Vegas to manage three of the four movie theaters in the city: the Huntridge, the Fremont, and the Palace (later called the Guild). He brought first-class premieres to the city, including the original Ocean's 11, and the Huntridge was known as "the best Disney movie theater in the Southwest." In Hollywood Katz was referred to as "the P.T. Barnum of Las Vegas."
Katz was also involved in organizations such as the Focus Program (addressing teen drug and alcohol abuse), Young Audiences (for classical music in public schools), and the Bluecoats (assisting families of firefighters and police officers killed during active duty). Lloyd Katz passed away in April 1986.
Source:
Edythe and Lloyd Katz Papers, MS-00376. Special Collections, University Libraries, University of Nevada, Las Vegas. Las Vegas, Nevada. 
View Related Items
View Collection Guide