Jerome D. Mack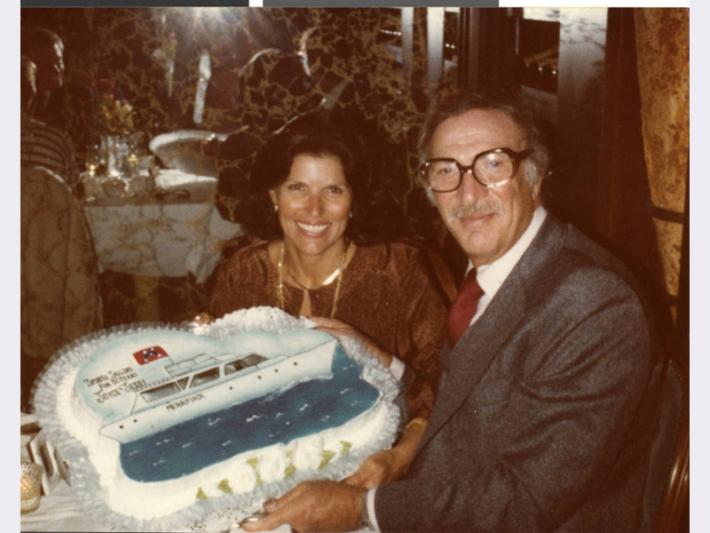 Jerome D. "Jerry" Mack (1920-1998) was a banker, investor, and community leader in Las Vegas, Nevada. Mack and his business partner E. Parry Thomas were the first bankers to loan money to casinos in Las Vegas. Mack was a co-founder of Nevada Southern College in the 1950s, now known as the University of Nevada, Las Vegas (UNLV). Mack and Thomas established UNLV's land foundation, which added 400 acres to the campus in 1967, and they funded the basketball stadium, which was named the Thomas & Mack Center in their honor. Mack financed many Las Vegas businesses and was a past president of the Riviera hotel-casino and past director of the Four Queens and the Dunes hotel-casinos. He was also very involved in the local Jewish community: he served as president of Temple Beth Sholom and B'nai B'rith and established Nate Mack Elementary School at Temple Beth Sholom in his father's name. In 1973 Mack received the Prime Minister's Medal of Israel, and was also recognized with Israel's Silver Anniversary Award for his work as chairman of the Israel Bonds Campaign from 1959 to 1967.
Jerry Mack was born on November 6, 1920 in Albion, Michigan. His father Nate Mack brought the family to Las Vegas in 1929, where Jerry Mack was a member of the first graduating class of Boulder City Grammar School and a member of the Las Vegas High School class of 1938. Mack met his future wife Joyce Rosenberg while attending the University of California, Los Angeles in 1941, and they were married in 1946. Mack served in the Army Air Corps during World War II and later returned to Las Vegas to found Bank of Las Vegas in 1954 with his father. In 1969 it merged with Thomas' Valley Bank of Reno to form Valley Bank of Nevada, which was sold to Bank of America in 1992. Starting in 1991 Mack spearheaded the development of the McCarran Center, a master-planned office park near McCarran International Airport. Mack was also involved in politics and worked with the Democratic Party, politicians, and state and national government from the 1960s to the 1980s.
Source:
"LV civic leader Mack dies." Las Vegas Sun. September 28, 1998. http://lasvegassun.com/news/1998/sep/28/lv-civic-leader-mack-dies/.
View Related Items