Jacque Dvorak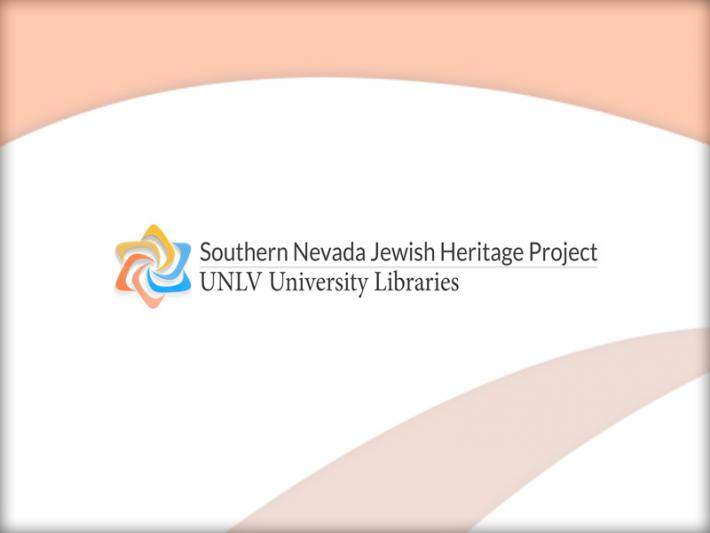 Jacque Dvorak was born in London, England, in 1944. Two years later, her family immigrated to Canada and then in 1953 they fulfilled their dreams to reside in the United States. The Dvorak family settled in Long Beach, California where Jacque's brother was born. In 1957, the Dvorak family relocated to Las Vegas when Jacque's father, Sam, opened a 24-hour barbeque restaurant in Market Town with his brother Harry.
While growing up in California, Jacque enjoyed dancing and being on stage. She found herself drawn to performance much like her mother, Irene, who was an entertainer in Great Britain. This enthusiasm served her well in her future retail career which included the opening of the MGM.
Jacque attended Las Vegas High School and graduated in 1962. Taking full advantage of being a teenager in Las Vegas, Jacque remembers the days when the need to lock your doors didn't exist. Though, Jacque describes being keenly aware of being Jewish and forming strong bonds within the Jewish community through BBYO and other Jewish organizations. She also recalls protesting during school prayer recitations in the 1960s.
In this interview Jacque gives an insider's perspective of growing up in Las Vegas and Jewish life in the city. Her stories range from tales of teenage fun to dealing with modern anti-Semitism in Las Vegas to the joy she has found in friendships in the community. Jacque has two children, Harry Fagel and Lisa Sokoloski.
View Related Items
View Oral History