Gus Greenbaum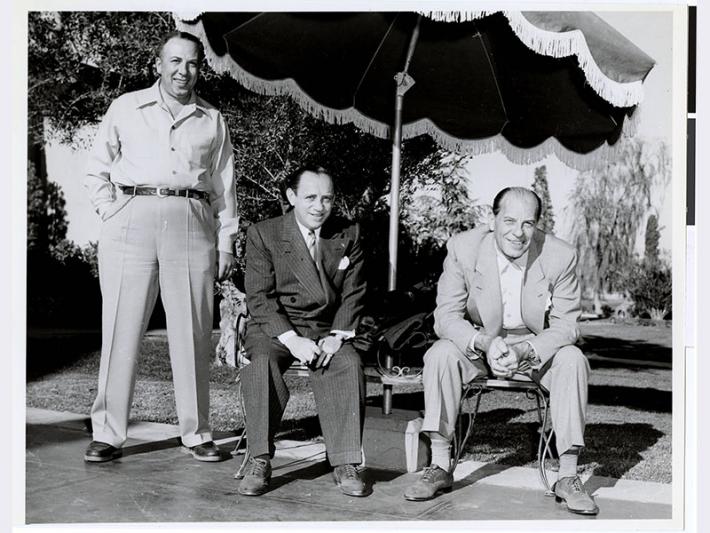 Augustus Bertrand "Gus" Greenbaum (1894-1958) was a Las Vegas, Nevada casino executive with ties to organized crime. A longtime associate of Meyer Lansky, Greenbaum moved to Las Vegas in the early 1940s as an investor in the El Cortez and the race wire. In 1946, he became involved in the Flamingo, and after the June 1947 murder of Benjamin "Bugsy" Siegel, he assumed control of the property along with Morris Rosen and Moe Sedway. Greenbaum turned Siegel's financial losses into a $4 million profit within a year. Greenbaum was also active in the Las Vegas Jewish community, and in 1952 he chaired the United Jewish Appeal. Shortly after he sold his interests in the Flamingo in 1955, he purchased an interest in the Riviera hotel-casino and assumed management of the property. In 1958, Greenbaum and his wife were brutally murdered in their Phoenix home.
Sources:
Marschall, John P. Jews in Nevada: a History. Reno: University of Nevada Press, 2008.
Sifakis, Carl. The Mafia Encyclopedia. New York: Facts on File, 1987.
View Related Items