Gilbert Yarchever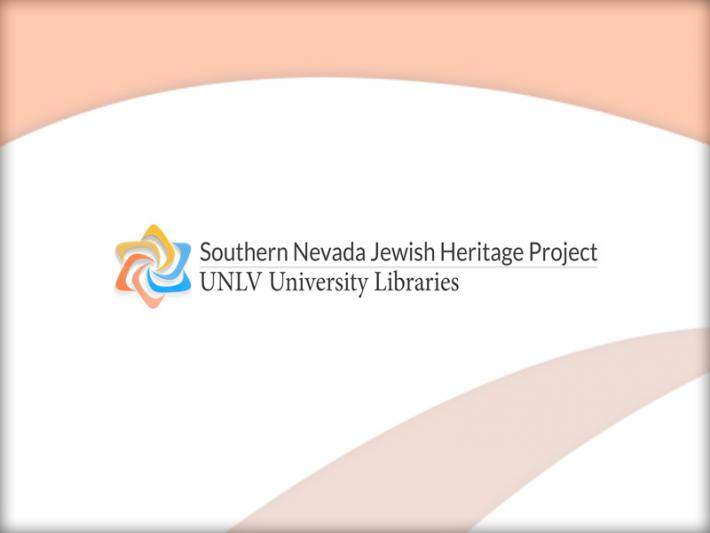 Gilbert Yarchever was one of nine siblings, born and bred in Pittsburgh, Pennsylvania. He moved to Washington, D.C., in 1940 and kept himself busy working for the government and taking classes at George Washington University, as well as working part time at Hecht Department Store and as a freelance court reporter. Following the attack on Pearl Harbor in 1941, Gilbert was sent to Africa on a merchant ship, helped smuggle Jewish survivors into Jerusalem, and was assigned the task of negotiating with Arab sheikhs for laborers to build a road. In the years after that, he worked in Europe, Panama, Alaska, Japan, and Hawaii. He also married and had children, kept up with university classes whenever he could, and collected art objects and paintings.
Following his retirement in 1977, Gilbert and his family came to Las Vegas and bought a condo in Regency Towers. He did some consulting work for a couple of years, and then he and his wife began traveling around the states and going abroad. He was involved with UNLV's EXCEL program, the music department, and the Las Vegas Art Museum. He and his second wife, Edythe Katz-Yarchever, presented the first major exhibition on Holocaust art at the museum.
Source:
Yarchever, Gilbert. Interview, 3 April 2006. Transcript, OH-02039. Oral History Research Center, Special Collections, University Libraries, University of Nevada, Las Vegas. Las Vegas, Nevada.
View Related Items
View Oral History