Dr. Miriam Adelson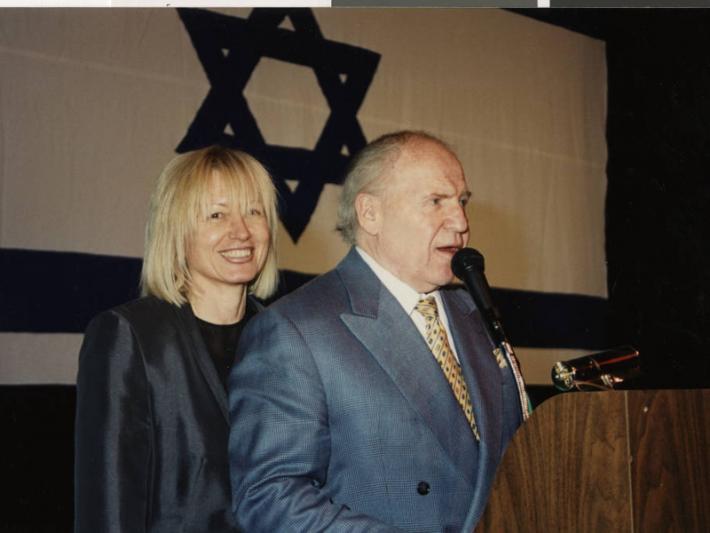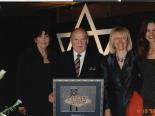 Miriam Adelson (née Farbstein) is a medical doctor and philanthropist, as well as the business partner of her husband Sheldon Adelson, whom she married in 1991. As a doctor, Miriam Adelson specializes in drug addiction. In 1993 she founded a substance abuse center and research clinic at Sourasky Medical Center in Tel Aviv, Israel and in 2000 the Adelsons opened the Dr. Miriam and Sheldon G. Adelson Research Clinic in Las Vegas, Nevada. Miriam and Sheldon Adelson are well known for their large contributions to Republican politicians in the U.S., as well as to Israeli, Jewish, and philanthropic causes. In 2007 the Adelson Family Charitable Foundation was established to contribute to Jewish and Israeli causes. The Adelsons are major donors to Taglit-Birthright Israel, Yad Vashem, the Holocaust Martyr's and Heroes' Remembrance Authority, and the Dr. Miriam and Sheldon G. Adelson Educational Campus.
Miriam Adelson was born in Israel around 1946 to Menucha and Simha Farbstein. Adelson earned a Bachelor of Science in Microbiology and Genetics from Hebrew University of Jerusalem and worked in the biological research department during her time in the Israeli military. She earned her medical degree from Sackler Medical School at Tel Aviv University and went on to become a chief internist at the Rokach Hospital in Tel Aviv. In 1986 Adelson was an associate physician at Rockefeller University in New York in 1986, where she began her specialization in chemical dependency and drug addiction.
Source:
McDonald, Duff. "Meet the woman behind Sheldon Adelson."  Fortune. February 8, 2012. https://fortune.com/2012/02/08/meet-the-woman-behind-sheldon-adelson/.
View Related Items