Carolyn Goodman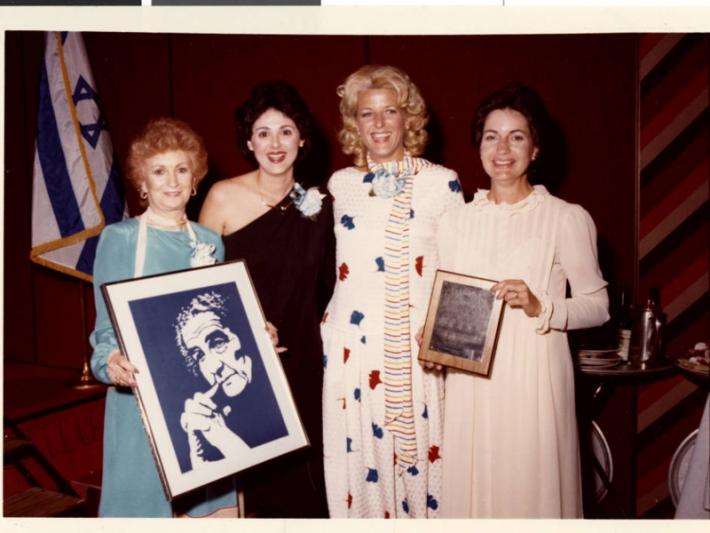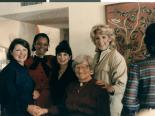 Carolyn Goldmark Goodman (1939- ) began her first four-year term as mayor of the city of Las Vegas on July 6, 2011 and was re-elected for a second term in April 2015. She succeeded her husband Oscar B. Goodman, who served three terms as mayor. Carolyn founded The Meadows School in Las Vegas in 1984, the state's first nonprofit, college preparatory school for pre-kindergarten through 12th grade. She oversaw planning and daily operations of the school for 26 years until 2010.
Carolyn is a native of New York City and a graduate of Bryn Mawr College, where she met Oscar. The Goodmans arrived in Las Vegas in 1964. Carolyn started out working in the hotel industry, and later earned her master's degree in counseling from the University of Nevada, Las Vegas (UNLV) while raising the couple's four children. She was active at Temple Beth Sholom and with the Jewish Federation and a supportive spouse in her husband's tenure as mayor.
Mayor Carolyn Goodman has focused on improving public education and the local economy. She is a board member of the Las Vegas Convention and Visitors Authority and serves on the Las Vegas Global Economic Alliance (LVGEA). She is actively involved in the United States Conference of Mayors (USCM), as a member of its Advisory Board, vice-chair of its Task Force on Education Reform, and chair of the Mayors' Business Council. In 2014 Goodman received the UCSM's Large City Climate Protection Award.
As leader of the Meadows School, Goodman was recognized nationally by the Council for Advancement and Support of Education (CASE) and the National Association of Independent Schools in 2006 with the Seymour Preston Trustee Award for Leadership. She has also been honored by UNLV, receiving the Distinguished Nevada award in 1989, an Honorary Doctor of Laws degree (PhD) in 2006, and Alumni of the Year in Education in 2010.
Sources:
"About." Re-Elect Mayor Carolyn Goodman. Accessed December 3, 2015. http://www.carolyngoodman.com/about/.
"Mayor Carolyn G. Goodman Biography." City of Las Vegas. Accessed May 14, 2015. http://old.lasvegasnevada.gov/government/14959.htm.
View Related Items
View Oral History