Benjamin "Bugsy" Siegel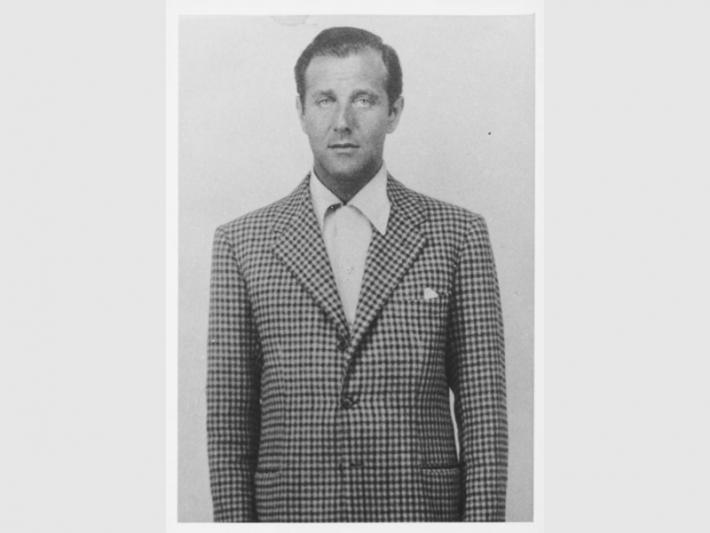 Benjamin "Bugsy" Siegel (1906-1947) was a well-known Las Vegas, Nevada casino investor and manager, most famously associated with the Flamingo and organized crime. Born Benjamin Siegelbaum in Brooklyn, New York on February 28, 1906, Siegel formed the Bug and Meyer Mob with Meyer Lansky while he was still a teenager. Later, Siegel was a founding member and chief operator of "Murder, Inc.," an organized crime "enforcement" group. Siegel first came to Las Vegas in the early 1940s on the orders of Lansky; Siegel handed off the territory to Moe Sedway and returned to California where he ran criminal operations while hanging out with Hollywood's elite. In 1945 Siegel purchased the El Cortez with partners including Sedway, Lansky, Gus Greenbaum, Israel "Icepick Willie" Alderman, Chickie Berman, and Davie Berman. In 1946 the same group took over construction of the Flamingo hotel-casino, and Siegel was put in charge. His lavish ideas of "class," lack of business acumen, and possibly his own skimming put construction costs dramatically over budget. After a lackluster grand opening on December 26, 1946, the Flamingo lost money and closed within a month. Siegel was granted a second chance by his investors, and the casino finally began to turn a profit after it re-opened in March 1947. On June 20, 1947, Siegel was shot in the living room of his girlfriend, Virginia Hill's, Beverly Hills house, a crime that remains unsolved.
Sources:
"Benjamin Siegel." PBS. Accessed May 18, 2015. http://www.pbs.org/wgbh/amex/lasvegas/peopleevents/p_siegel.html.
Marschall, John P. Jews in Nevada: a history. Reno: University of Nevada Press, 2008.
View Related Items