Allen Glick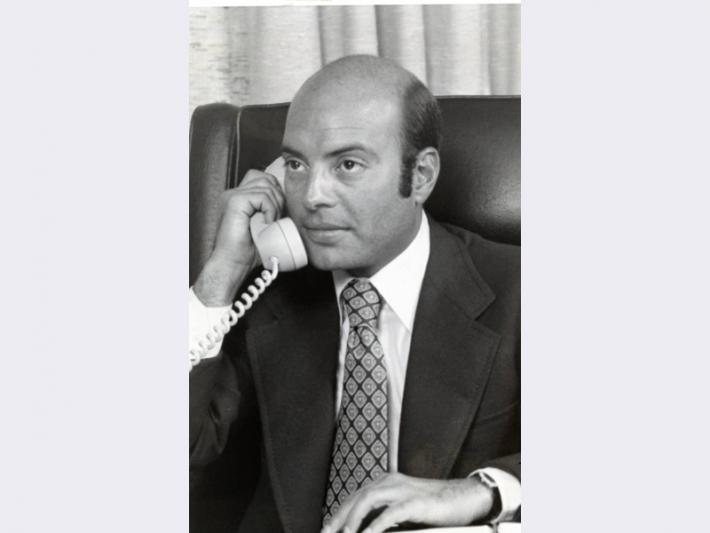 Allen R. Glick is the former owner and chief executive of the Las Vegas, Nevada gaming company Argent Corporation (Allen R. Glick Enterprises). During the 1970s, Glick and his company were an alleged front for mobsters in Chicago, Illinois; Kansas City, Missouri; and Milwaukee, Wisconsin. Previously a real estate lawyer and businessman in San Diego, California, Glick was first issued a Nevada gaming license in 1974. He purchased the Stardust and Fremont hotels with a $62.7 million loan from the Teamster Pension Fund and also owned the Hacienda and Marina casinos. Argent's properties were managed by Frank "Lefty" Rosenthal, the Mob's alleged inside man in charge of skimming money from casino counting rooms. Not long after the FBI raided Glick's offices in the Stardust in the summer of 1978, he sold Argent to Trans-Sterling Corporation in December 1979 and returned to California and the real estate business. In the 1995 film Casino, the character Philip Green is based on Allen Glick.
Sources:
Borders, Myram. "Argent probe widens." Las Vegas Sun. July 1, 1976. http://lasvegassun.com/news/1976/jul/01/argent-probe-widens/?history.
Koch, Ed and Mary Manning. "Mob ties." Las Vegas Sun. May 15, 2008. http://lasvegassun.com/news/2008/may/15/mob-ties/.
View Related Items