Congregation Adat Ari El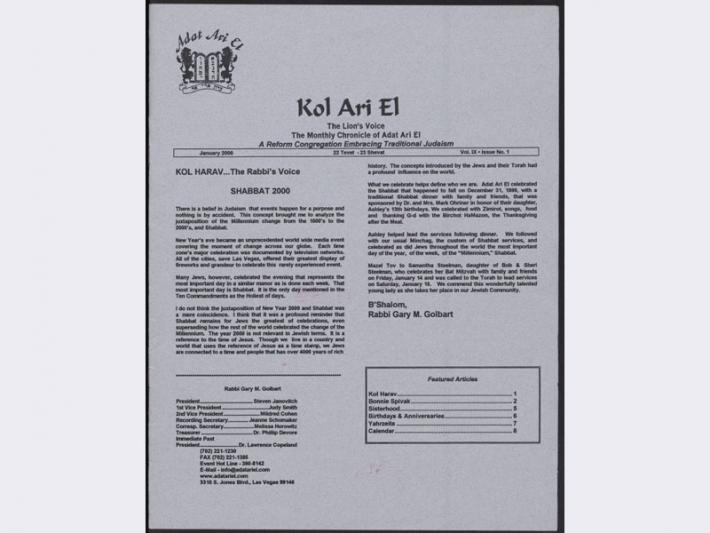 Congregation Adat Ari El was a Jewish Reform congregation in Las Vegas, Nevada founded by former members of Temple Beth Am in 1992. The congregation started out with about 15 families that held services in a donated storefront every two weeks, led by a rabbi who traveled from California. In 2007, Adat Ariel merged with Temple Beth Am to form Temple Sinai.
Source:
Meera Kamegai Temple Beth Am records. Southern Nevada Jewish Heritage Project Community Collection, 1950s-2016. MS-00790. Special Collections, University Libraries, University of Nevada, Las Vegas. Las Vegas, Nevada.
View Related Materials