Digitizing the Collection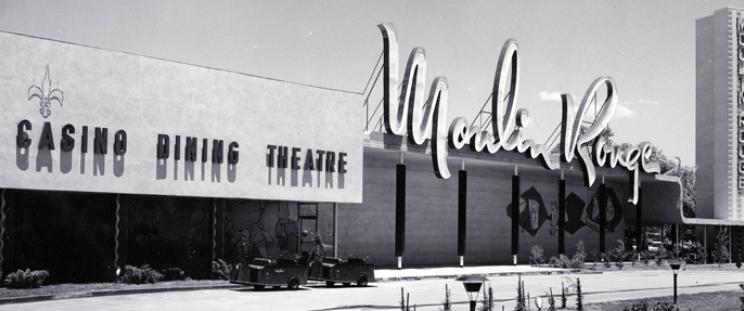 This project was made possible through funding from the Nevada State Library and Archives under the Library Services and Technology Act (LSTA), P.L. 108-91, as amended, through the Institute of Museum and Library Services (IMLS), an independent federal agency that grows and sustains a "Nation of Learners," because lifelong learning is critical to success.
The first phase of this project was to create an online portal providing increased access and a user-friendly interface to information about all local partner collections on the topic of the African American experience in Las Vegas. In addition, grant funding allowed us to provide online, searchable, full-text access to UNLV's Oral History Research Center transcripts selected by Claytee White, Director of the Oral History Research Center. Additional materials, such as photographs, newspaper clippings, and ephemera were also added to the collection.
Depending on size and condition, physical materials were scanned using one of three methods:
Photographs and small documents were scanned on either an Epson Expression 10000X scanner (using EPSON Scan Ver. 2.94A scanning software), an Epson GT1550, or an Epson GT20000.
Oversized materials and bound materials were scanned on a Zeutschel scanner using Omniscan software.
Cassette tape digitization was performed on a Tascam 202mkV Rackmount Dual Cassette Recorder/Player.
To increase successful resource discovery, research was done to create metadata providing a variety of access points. Users can search the collection by keyword or through relevant data elements such as: "Biographical Information," "Date", "Neighborhood", "Narrator", "Subject", or "Graphic Elements" in photographs.
All transcripts were precessed by Abbyy FineReader Optical Character Recognition software to produce full-text transcripts.
Dublin Core metadata was created for each item and terms were chosen by using controlled vocabulary from the Library of Congress' Thesaurus for Graphic Materials I, the LC Name Authority File, and the Faceted Application of Subject Terminology (FAST).
Grant-funded Project Manager Barbara Tabach provided provisional metadata and narrative structure for the website. Claytee White contributed text and scholarly content for the Spotlight feature.
The images, text, and metadata for this collection are powered by the CONTENTdm Digital Collection Management Software. The website also uses the Drupal open source content management system.
Claytee White, Director of the Oral History Research Center
Barbara Tabach, Project Manager, grant-funded
Todd Robinson, Assistant Professor, UNLV History Department
Cory Lampert, Head of Digital Collections
Digital Collections Specialists, Meghan Gross (2013-2014) & 

Anne Marie Hamilton-Brehm (2012-2013), grant-funded

Amy Hunsaker, Digital Collections Workflow Manager
Annie Sattler, Library Technician I/Digital Collections
Silvia Southwick, Digital Collections Metadata Librarian
Heela Naqshband, Digital Collections Specialist
UNLV Digital Collections student assistants: 

Winita Frederick (lead), 

Amy Check, Gabe Cleto, Giselle D'Souza, & Sue Hoerner
Michelle Light, Director of Special Collections
Peter Michel, Head of Exhibits
Kathleen Marx, Library Technician I/Digital Collections
Georgina Corbalan, External Relations Manager
Priscilla Finley, Humanities Liaison
Jason Vaughan, Director of Library Technologies
John Fox, Information Systems Specialist
Kee Choi, Head of Web and Application Development Services
John Murphy, Web Designer
Casey Grzecka, Web & Digitization Application Developer
Michael Yunkin, Web Content Manager/Usability Specialist