Shelley Berkley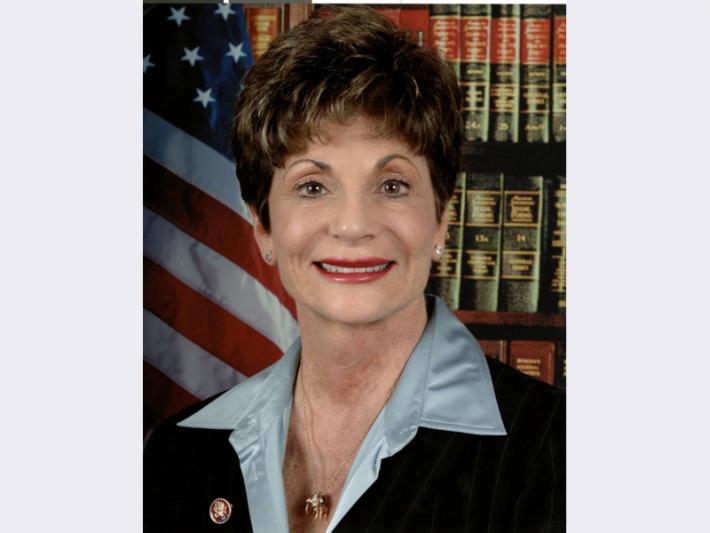 Former United States Democratic Congresswoman Shelley Berkley represented Nevada's 1st Congressional District from 1999 to 2013, an area that includes most of Las Vegas. During her seven terms as a member of the U.S. House of Representatives, the district benefited from millions of dollars of federal funding for education, transportation, and other projects. She also successfully fought against storing nuclear waste at Yucca Mountain in Nevada. Shelley Berkley was born Rochelle Levine in New York City in 1951 and moved to Las Vegas during junior high. She practiced law in Las Vegas and served in the Nevada Assembly for two years. She was also a member and vice chair of the Nevada University and Community College System Board of Regents.
Berkley attended the University of Nevada, Las Vegas where she served as student body president and graduated with honors in 1972 with a B.A. in political science. After obtaining her J.D. in 1976 from the University of San Diego, she returned to Las Vegas to practice law. From 1976 to 1979 Berkley was Deputy Director of the Nevada State Department of Commerce. She provided legal counsel to several casinos at various points in her career, served as national director of the American Hotel-Motel Association, and founded the Southern Nevada Association of Women Attorneys and the Senior Law Project. In 1977 she married Frederic Berkley and had two children, Max and Sam. She remarried in 1999 to Dr. Lawrence Lehrner of Las Vegas, who also had two children from a previous marriage.
Before being elected to Congress, Berkley served on the board of the American Israel Public Affairs Committee. She continued her vocal support of Israel in Congress and was heavily involved in all matters related to the Middle East. She was a member of several committees, including: Foreign Affairs, Veterans Affairs, Ways and Means, Small Business, and Transportation. Building a new Veterans Administration medical complex in Southern Nevada and sponsoring many pieces of healthcare legislation are also among her accomplishments as a U.S. Representative.
Chronology:
1951: Rochelle Levine born in New York City on January 20.
1982-1984: Serves in Nevada State Assembly.
1990-1998: Member of the Nevada University and Community College System Board of Regents.
1999-2013: Member of the U.S. House of Representatives from Nevada's first district.
2013: Appointed CEO and Senior Provost of the Touro College and University System's Western Division.
Sources:
"About Shelley Berkley." Touro University Western Division. Accessed January 8, 2015. http://western.touro.edu/about-shelley-berkley/.
"Shelley Berkley." Women's Research Institute of Nevada. Accessed January 8, 2015. http://wrinunlv.org/research/our-history-profiles-of-nevada-women/shelley-berkley/.
View Related Items
View Collection Guide
View Oral History
Listen to Audio Clip
View Video Interview