Rabbi Aaron S. Gold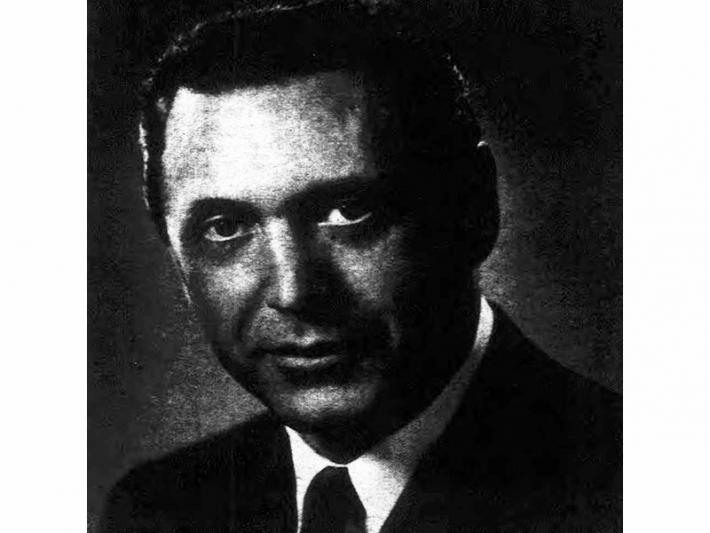 Aaron S. Gold (May 13, 1920-June 13, 2001) was a rabbi who served many congregations including ones in Las Vegas, Wisconsin, and San Diego. Gold was born in Poland, the son of a rabbi, and the tenth of eleven children.  While living in Poland, Gold faced anti-Semitic sentiments and was once beaten so bad he went into a coma. When he was a child his father and brother emigrated to the United States and sent for the rest of the family in 1928. After his move to the United States, Rabbi Gold trained as a rabbi and cantor as well as being a certified shochet and moehl. Rabbi Gold received a traditional Jewish education but also attended public high school at night and earned his diploma after his Rabbani Ordination. Gold was very interested in education and also earned his Bachelor's degree in English literature, his master's in education, his doctorate in marriage and family counseling, and his doctorate of education.
Gold began serving the Jewish community in his youth when he and his father saw a group of Jewish boys playing in the street on Shabbes. This experience encouraged him to establish the Ashford Street Junior Congregation to educate children. At times hundreds of kids attended his services. While Rabbi Gold was earning his degrees he was also starting a family and serving full time at the Temple Israel in New York.  It was also during this time that Gold gained membership to the Conservative Rabbinate in 1951. After serving other congregations Rabbi Gold moved to Las Vegas in 1965 and assumed the pulpit of Temple Beth Sholom.  While there he was the president of the Clark County Ministerial Association. Upon leaving Temple Beth Sholom Rabbi Gold moved to California where he served multiple congregations and helped to found the San Diego High School for Jewish Studies, the San Diego Jewish Academy, and the Navajo Interfaith Association.
Source:
Leonard Rosenthal, "Eulogy for Rabbi Aaron Gold", San Diego Jewish World, accessed October 12,2016,http://www.sandiegojewishworld.com/louis_rose_historical/honorees/gold_aaron_rabbi/rosenthal_eulogy_for_gold.htm.
View Related Items