Flora Mason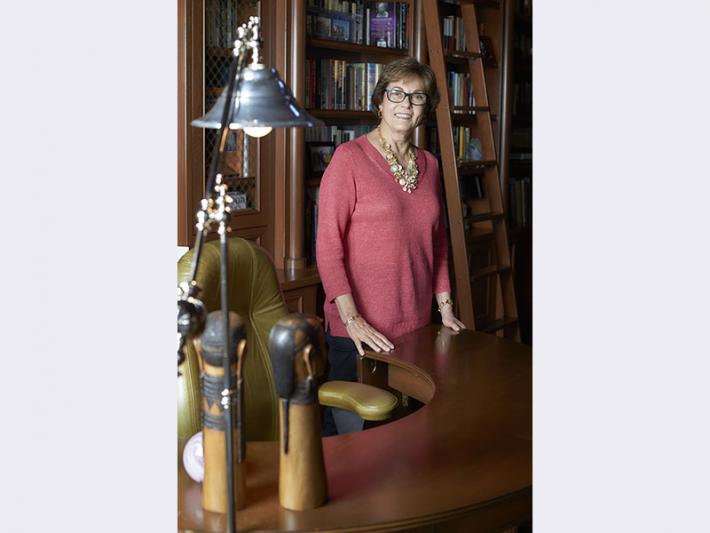 Flora Mason (née Esformes; 1940- ) is a Las Vegas, Nevada philanthropist who, along with her husband Stuart Mason, founded the Las Vegas Chapter of the Juvenile Diabetes Foundation in 1970 and the Mason Undergraduate Peer Coach Program at University of Nevada, Las Vegas (UNLV) Libraries in 2006. She was the first woman elected by the general membership to serve on the Temple Beth Sholom Board of Directors, and she served on the National Board of Directors of the Juvenile Diabetes Research Foundation. Mason has also been involved with the Jewish Federation of Las Vegas, the Anti-Defamation League, and the Temple Beth Sholom youth group, United Synagogue Youth.
Born on October 23, 1940 in New York City, Flora Mason grew up between New York and Miami Beach.  Flora met her future husband, Stuart Mason in Miami, where they married in 1958.  Stuart Mason worked in the family business, Taylor International Corporation, and in 1964 he moved to Las Vegas to build Caesars Palace.  Flora and their three children, Deborah, William, and James, joined Stuart in Las Vegas in 1965. The Masons initially planned to stay in Nevada only temporarily, but then they both fell in love with the West and Las Vegas, and went on to become active and very influential members of the Las Vegas community. 
After beginning her college education at the University of Miami, Flora completed her Bachelor's degree at UNLV, where she also later earned her Master's degree in English literature.  Flora served as a lecturer in the English department at UNLV, and worked there until her retirement. She continues her interest in UNLV, the JDRF, and the Jewish community, hoping to make a difference for good.
Source:
Mason, Flora. Interview, 2014 December 08. OH-02215. Oral History Research Center, Special Collections, University Libraries, University of Nevada, Las Vegas. Las Vegas, Nevada.
View Related Items
View Oral History
View Collection Guide