Flora Dungan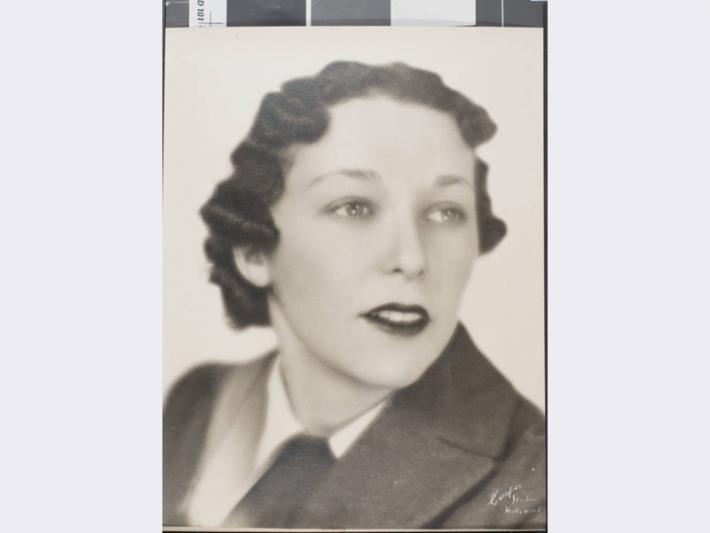 Flora (Turchinsky) Dungan (1917-1973) was a Nevada Assemblywoman and University Regent who successfully sued the state of Nevada twice in order to gain additional representation for Clark County in the legislature and the Board of Regents (the governing board of the state's university system). As a result of Dungan v. Sawyer in 1964, seats were reapportioned in the Nevada legislature and Clark County gained four seats in the Assembly and seven in the Senate. After Dungan sued Nevada again in 1967, Clark County gained the majority of seats on the Board of Regents.
Flora Dungan was born Flora Turchinsky in Minnesota in 1917 to Russian parents. She graduated from Polytechnic High School in Los Angeles, California in 1933, from Los Angeles Junior College in 1936, and from the University of California at Berkeley in 1938 (with Honors in Psychology). She completed a one year curriculum in Social Service at Berkeley in 1939.
After working in legal research and child welfare, Dungan went into industry and accounting work during World War II. She moved to Las Vegas, Nevada in 1948 and began practicing as a public accountant. She divorced L. Donald Dungan that same year, although she retained his last name professionally throughout several marriages. In 1957 she married Robert M. Stang, and in 1959 they were divorced.
In Las Vegas Dungan participated in a variety of community organizations, including the Business and Professional Women's Club, Zonta (a women's service club), the American Association of University Women, and the Nevada Society of Public Accountants. She was also active in Democratic Party politics, and served on the county and state Democratic Central Committees.
In 1962 Dungan was elected to the State Assembly from Clark County and served in the 52nd Session in 1963 and the Tenth Special Session in 1964. In August 1964, she and Dr. Clare Woodbury filed a lawsuit which led to a special session of the legislature in October, 1965. The special session resulted in a reapportionment of the Nevada Legislature, giving Clark County seven additional Senate and four additional Assembly seats. During this time she was married to newspaperman Ed Oncken, whom she divorced in 1965.
Dungan was again elected to the Assembly in 1967, representing Clark County District No. 4. That same year, she filed a lawsuit which resulted in the enlargement of the University Board of Regents, giving Clark County a majority of five seats. She served in the Assembly in the 1968 session and in the Thirteenth Special Session in 1968.
Flora Dungan was the first woman to serve on the Legislative Judiciary Committee, where she was a leader in fighting for prison reform and rehabilitation. As chairman of the Assembly Institutions Committee, she led the way in investigating complaints of inmate abuse at Nevada State Prison. However, she was barred from visiting the prison ostensibly because she was a woman. She also worked to expand juvenile assistance programs in the courts and to lessen the penalties for possession of marijuana.
Dungan ran for State Senate in 1968, but was defeated in her bid. In 1969, with her husband Ray Ben David, she helped found Focus, a juvenile assistance facility which achieved national renown.
In 1972 Dungan was elected to the University Board of Regents, and was shortly after diagnosed with cancer. She underwent radiation treatment while continuing to serve as regent but she died in Los Angeles, California on October 25, 1973.
Sources:
"Flora Dungan." Online Nevada Encyclopedia. Accessed November 24, 2015. http://www.onlinenevada.org/articles/flora-dungan.
"Flora Dungan Biography." Women's Research Institute of Nevada. Accessed November 24, 2015. http://wrinunlv.org/research/our-history-profiles-of-nevada-women/flora-dungan/.
View Related Items
View Collection Guide