Hadassah Southern Nevada Chapter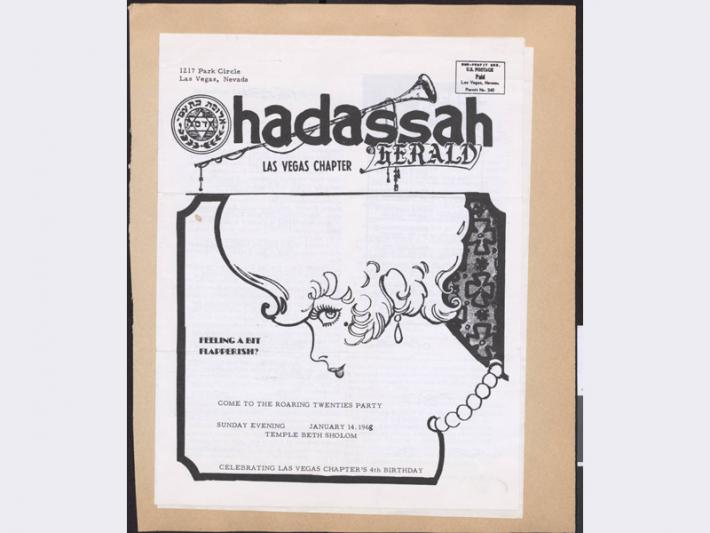 The first chapter of Hadassah in Southern Nevada was founded in Las Vegas in 1963. Hadassah, the Women's Zionist Organization of America, is a volunteer organization that is "committed to Jewish continuity and building a better world through medicine and healthcare, advocacy, and communities of women." It fundraises for the Hadassah Medical Center, a research hospital in Jerusalem that provides care to all religions and races, and also for other health, education, and community programs. In the United States, Hadassah advocates for issues such as women's rights, human rights, health care, affordable child care, and U.S.-Israel diplomacy. The Las Vegas chapter, now known as Hadassah Southern Nevada, holds events and educational programs, hosts speakers, and participates in advocacy initiatives and fundraising.
Hadassah Southern Nevada is the most recent incarnation of the organization in the Las Vegas area. It has over 900 members, one leadership board, and various special interest groups. Previously, the national model for local chapters dictated that a chapter over 500 members should divide into groups with their own boards and treasuries, but this was changed around 2005. In the 1990s, the Las Vegas chapter groups included Aviva of Summerlin, Tikvah, Shoshanim, and Rishona.
Around 2003, the Hadassah Leadership Academy (HLA) came to Las Vegas and held a two-year leadership training program for fifteen local women. HLA was so successful that it was held twice more, making Las Vegas the only city to benefit from three instances of the program. This program spurred a revival of the organization in the city, and the older Las Vegas chapter, which was relatively inactive by the 2000s, was assimilated into the new Hadassah Southern Nevada chapter.
Sources:
"About Hadassah." Hadassah, the Women's Zionist Organization of America. Accessed February 11, 2015. http://www.hadassah.org/about/#mission.
Raben, Barbara. Interview, 2015. OH-02278. Transcript. Oral History Research Center, Special Collections, University Libraries, University of Nevada, Las Vegas. Las Vegas, Nevada.
View Related Materials